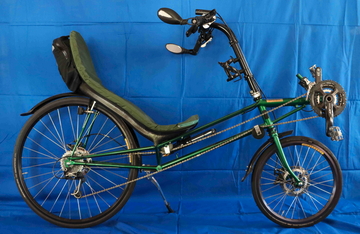 P-38® by Lightning Cycle Dynamics
The P-38 is well suited for paved trails and of course, streets. The P-38 is a great bike for going fast, climbing steep hills, and it is very comfortable on long rides.

Click on the picture of the on the left to see more in depth information. It's fun!